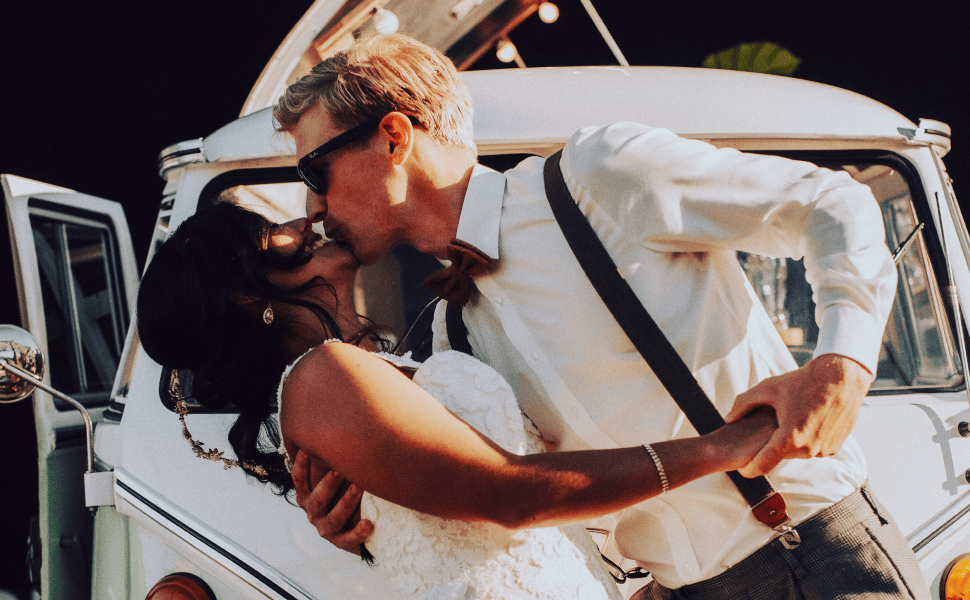 Micro Bruiloft
Een bruiloft met een gastenaantal tussen de 30 en 50 personen noemen we een microbruiloft. Deze micro bruiloft is door de situatie van de afgelopen tijd populair geworden. Nu we uit deze crisis zijn blijft de micro bruiloft populair bij bruidsparen. Een micro bruiloft zorgt voor een meer intieme en persoonlijke bruiloft. Maar het is uiteindelijk aan jullie wat micro nou precies inhoudt. Wil je toch liever iets meer of juist minder gasten dan kan dat natuurlijk altijd.
In het afgelopen jaar hebben we ervaren wat aanpassen is. Vele bruidsparen hebben hun plannen moeten wijzigen of zelfs annuleren. En nu in 2022 kunnen we de liefde weer vieren op een manier die we graag willen. Bruidsparen geven nu aan graag iets extra's te willen nu alle ellende achter ons ligt; de uitgebreide diner opties, de cocktailbar, uitgebreide borreltafels etc. Doordat je werkt met een kleinere gastenlijst, ligt je budget per persoon vaak hoger. Je kan voor die 30 bijzondere mensen nét even iets extra's doen. Wat bij 200 gasten een hele uitdaging zou zijn geweest!
En mochten we ons opnieuw moeten aanpassen aan maatregelen hebben wij voor veel obstakels een oplossing, de liefde vieren moet altijd kunnen, in klein of groot gezelschap.

Contact Ons