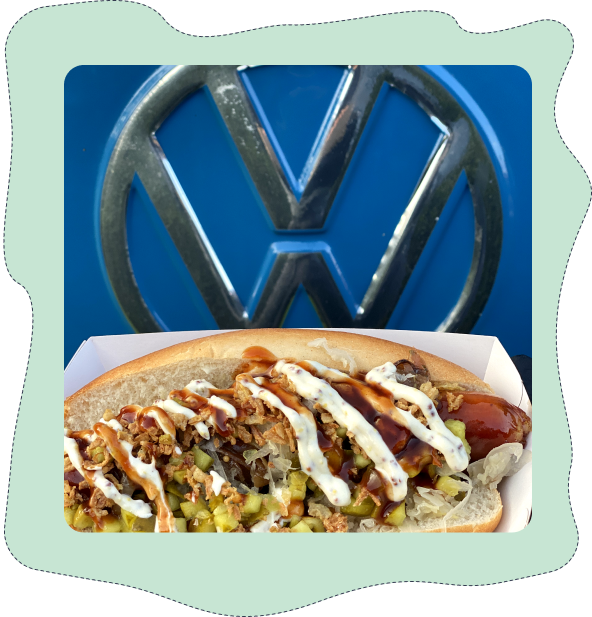 Onze concepten
​In de afgelopen jaren hebben wij vanuit onze keuken in Haarlem met veel plezier meerdere catering concepten ontwikkeld. Veel van onze concepten kunnen met elkaar gecombineerd worden en natuurlijk worden geserveerd vanuit de Foodtruck. Ons BBQ menu is uitgebreid en voor een ieder wat wils. Wij bieden ook de mogelijkheid om de BBQ aan te passen met extra items.

In ons Foodbook kunt u ons catering menu en de bijbehorende prijzen bekijken. Ook de prijs van de Foodtruck staat vermeld. Ook serveren wij diners uit aan tafel, dit kunnen meerdere kleine bites zijn maar ook een op maat gemaakt diner met meerdere gangen. Op onze Oklahoma Smoker bereiden onze ervaren grillmeesters velen lekkernijen van Angus beefburgers tot gerookte zalm in de rooktoren. Onze catering mogelijkheden zijn enorm. 
BBQ'en is misschien onze specialiteit maar ook onze pizza's zijn om je vingers bij af te likken, ons deeg en onze toppings maken we zelf, vers afgebakken in onze traditionele hout gestookte pizza-oven; een ware tractatie. 
Maar ook voor hot & cold bites, zoetigheden, Aziatische klassiekers en meer streetfood kunt u bij ons terecht. In de catering gaat het bij ons betreft om de hele beleving en de smaaksensatie, alles is vers en huisgemaakt en dat proeft u. Onze Foodtruck(s) geven uw event dat extra beetje beleving wat ieder event kan gebruiken.
Onze catering concepten worden altijd geserveerd in biodisposables op basis van karton of bamboe. Wij kunnen natuurlijk ook zorgen voor echt servies. 
Al onze concepten kunnen worden uitgeserveerd vanuit de Foodtruck bij uw gasten aan tafel of worden opgehaald bij de Foodtruck door uw gasten zelf.

In de volgende pagina's vindt u al onze catering concepten. Wij hopen u te inspireren tijdens uw zoektocht naar de meest geschikte partner voor uw event. Altijd enthousiast zien we uw aanvraag tegemoet om samen plannen te maken voor uw prachtfeest.

Wij helpen u graag uw evenementen te laten slagen