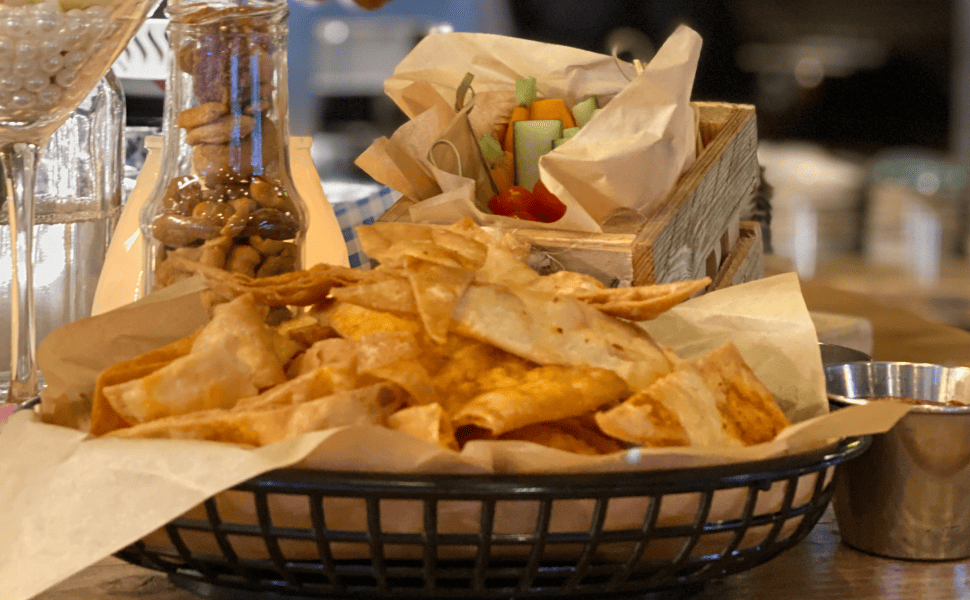 (Table) Bites
BBQ Gekruide noten
Gefrituurde tortillachips met salsa
Truffelpopcorn
Afgebakken molenbrood met dips
Pretzels met yoghurtdip
Contact Ons
Hot Bites
Spareribs
Chicken Wings
Jalapeño Cheddar sausage
Fried Ravioli 
Pimentos de Padron 
Quesadillas
Albondigas
Pimientos de Padrón 
Bloemkool nuggets
Contact Ons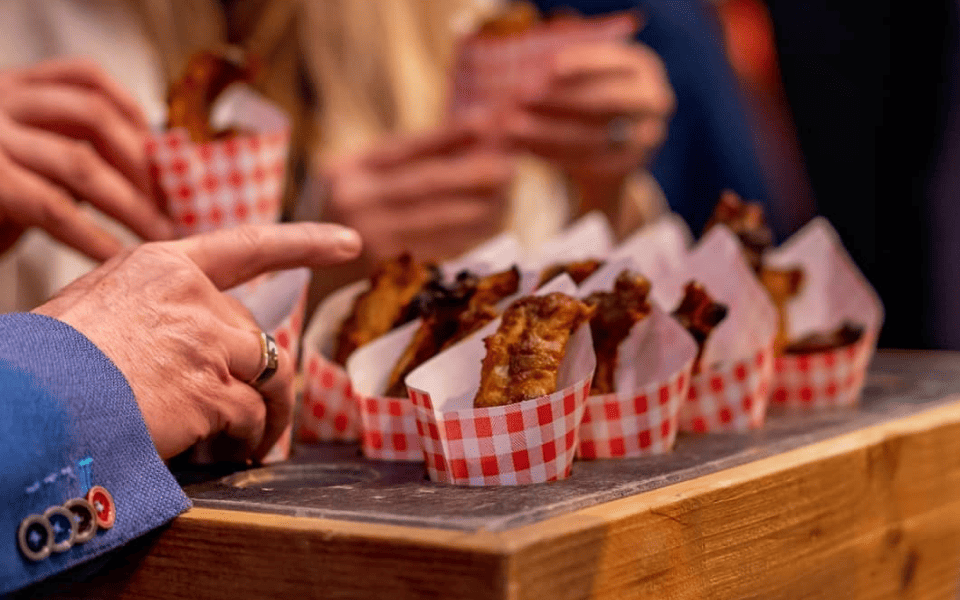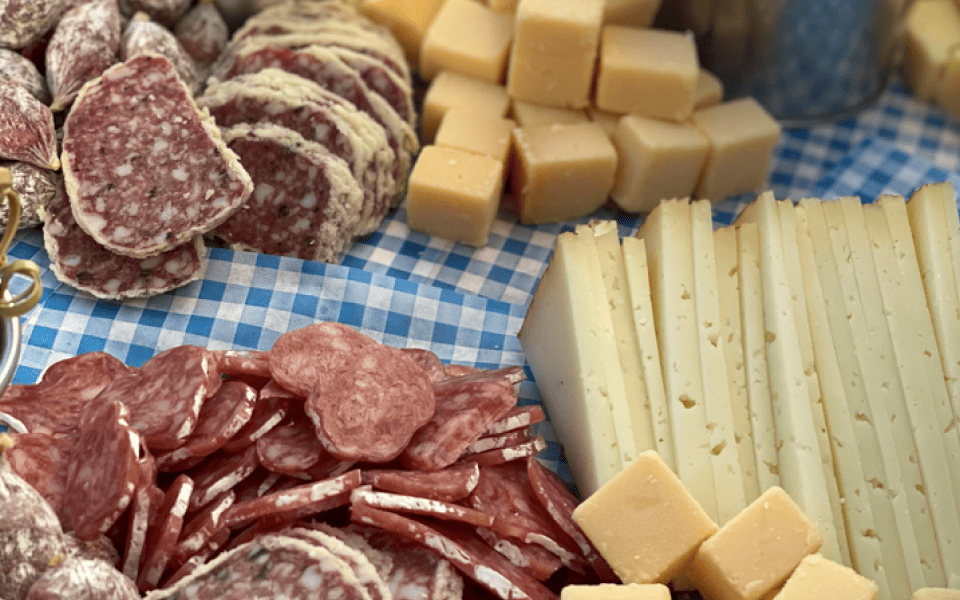 Cheese & more
Een kleine of grote kaasplank met verschillende kazen met een keuze uit: Manchego, blauwe adderkazen, zachte kazen, oude kazen, jonge kazen en geitenkaas. Met bijbehorende chutneys en dips. Maar ook vers gesneden ham, gedroogde worst, gegrilde groente, crostini etc.
Contact Ons
Sushi & Sashimi
Verse sushi en sashimi. Vlees, vis en vega afgestemd op het seizoen. Uiteraard met gember, soya en wasabi.
Contact Ons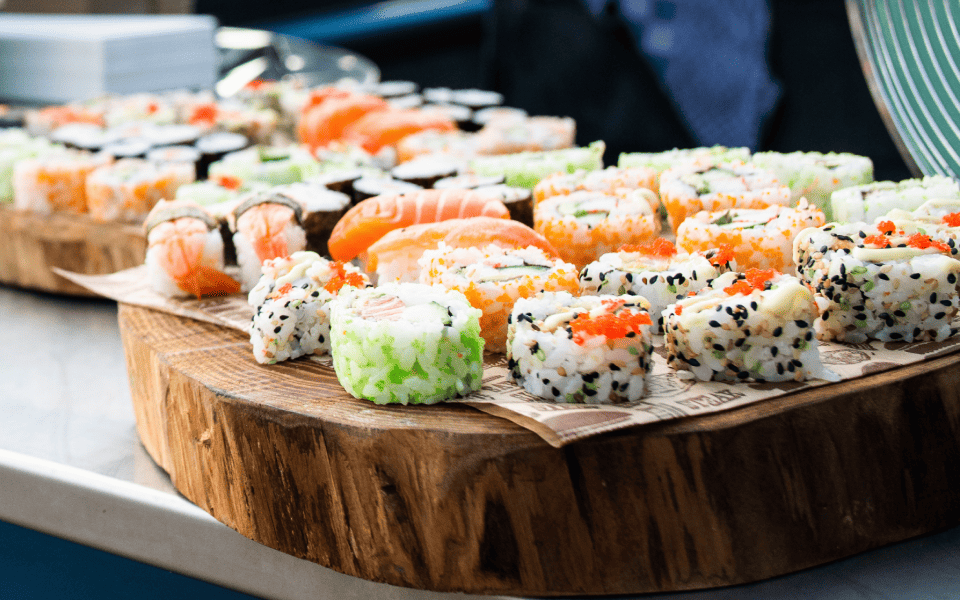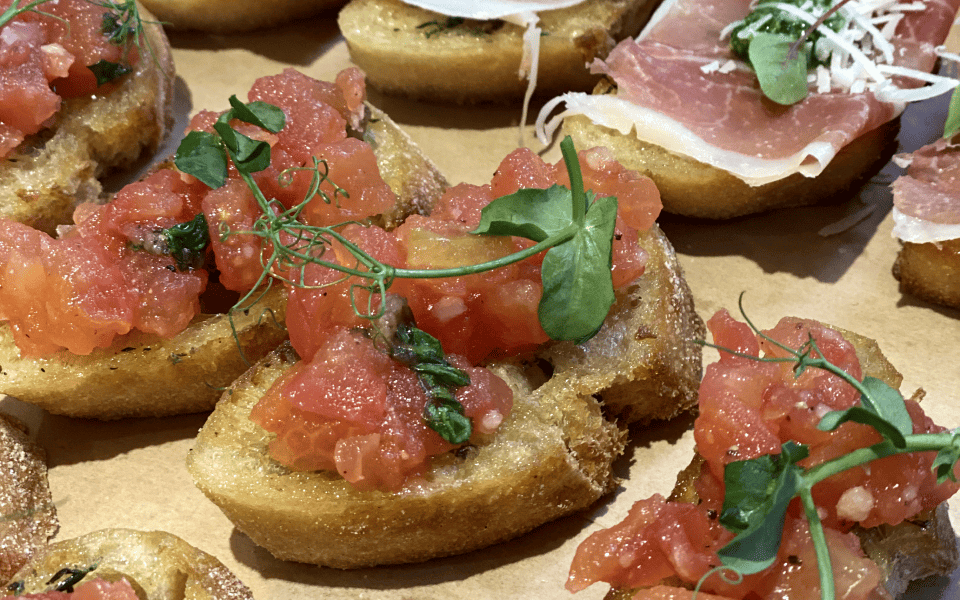 Bruschetta
Gegrild brood ingesmeerd met knoflook en besprenkeld met extra vergine olijfolie, zout en peper. Belegd met tomaat en basilicum, Joselito ham, brie met cranberry's, blauwe kaas met chutney en meer optie mogelijkheden.
Contact Ons
Grazing Tables
Grazing Tables een vooral Australisch begrip; is een tafel gevuld met 'bites'. Deze grazin tables zijn geweldig tijdens een receptie, cocktailhour of als late night snacks. De grazing tables zijn door u zelf samen te stellen en wij doen natuurlijk graag onze aanbeveling. Wij verzorgen ook mini grazing tables. Bijvoorbeeld per 4 personen maar ook per persoon.

Contact Ons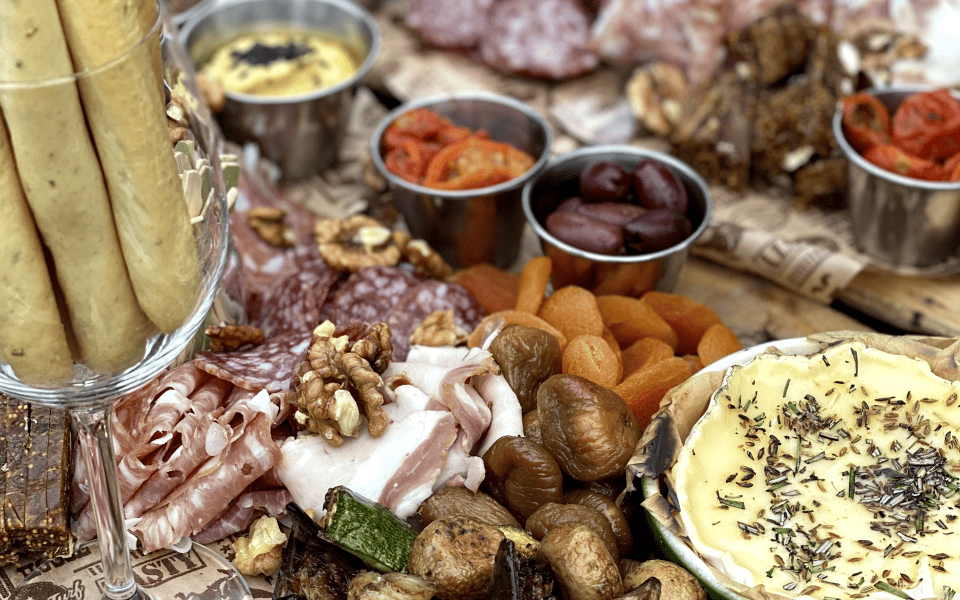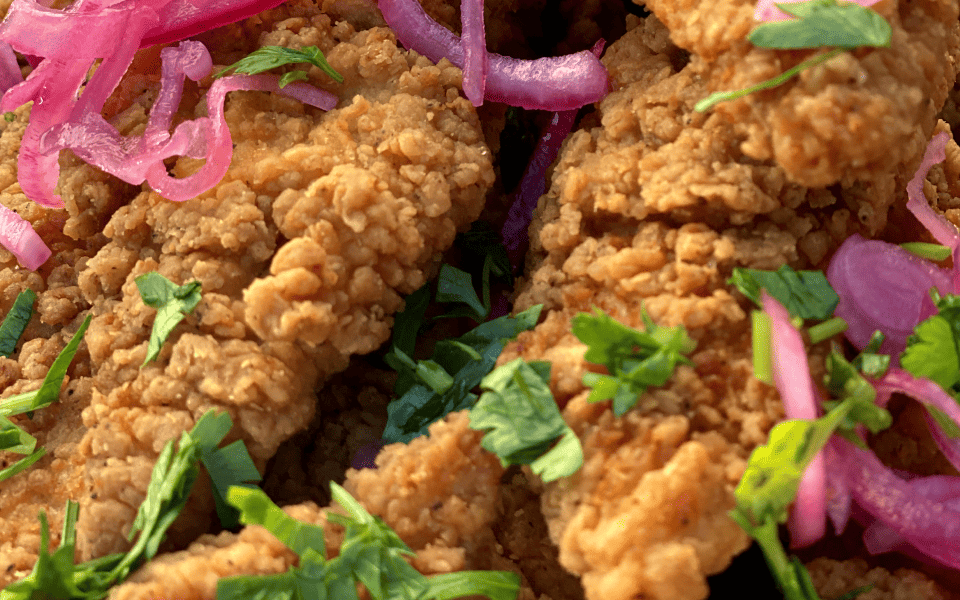 Bittergarnituur
De guilty pleasure op ieder event. Maar wij serveren natuurlijk wel de beste. Kaasstengels met Old Amsterdam, van Dobben bitterballen, loempia's en kentucky chicken bites.
Contact Ons